Tourette live @ Glashaus, Worringer Platz, Düsseldorf, 2014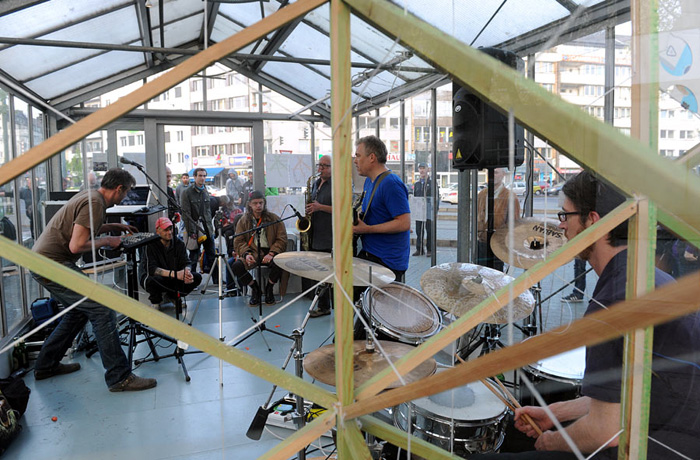 TOURETTE was a free noize project from Cologne, Germany, active from 2011-2016. The project name changes several times over the years. It started off as "fatagaga's radical noise", played some shows as "fatagaga" and relaunches as "Tourette" in 2014.
TOURETTE may be addressd as the intersection of free jazz, noize and hardcore.
fatagaga – sample treatments
schütz – guitar
schwarzbrut – drums
techler – saxophon
—
—

live @ Nozart IV, 2012
Come on cut off by Tourette / December 12, 2013
DOWNLOAD FULL ALBUM for free:
TOURETTE _ In gold we trust, Album 2011 / free download here